The biggest gains don't go to investors who buy large-cap, blue-chip companies… they're netted early, before most people are even aware of the opportunity.
 Launch Investor gives you a much-needed edge in today's tech-driven market. This fast-paced trading service targets the most exciting early-stage companies and new IPOs in the markets.
We're looking to get into fast-moving companies as they launch higher… with their profits… revenue streams… and, of course, stock prices. We're seeking the best chances for extraordinary profits in new and innovative companies.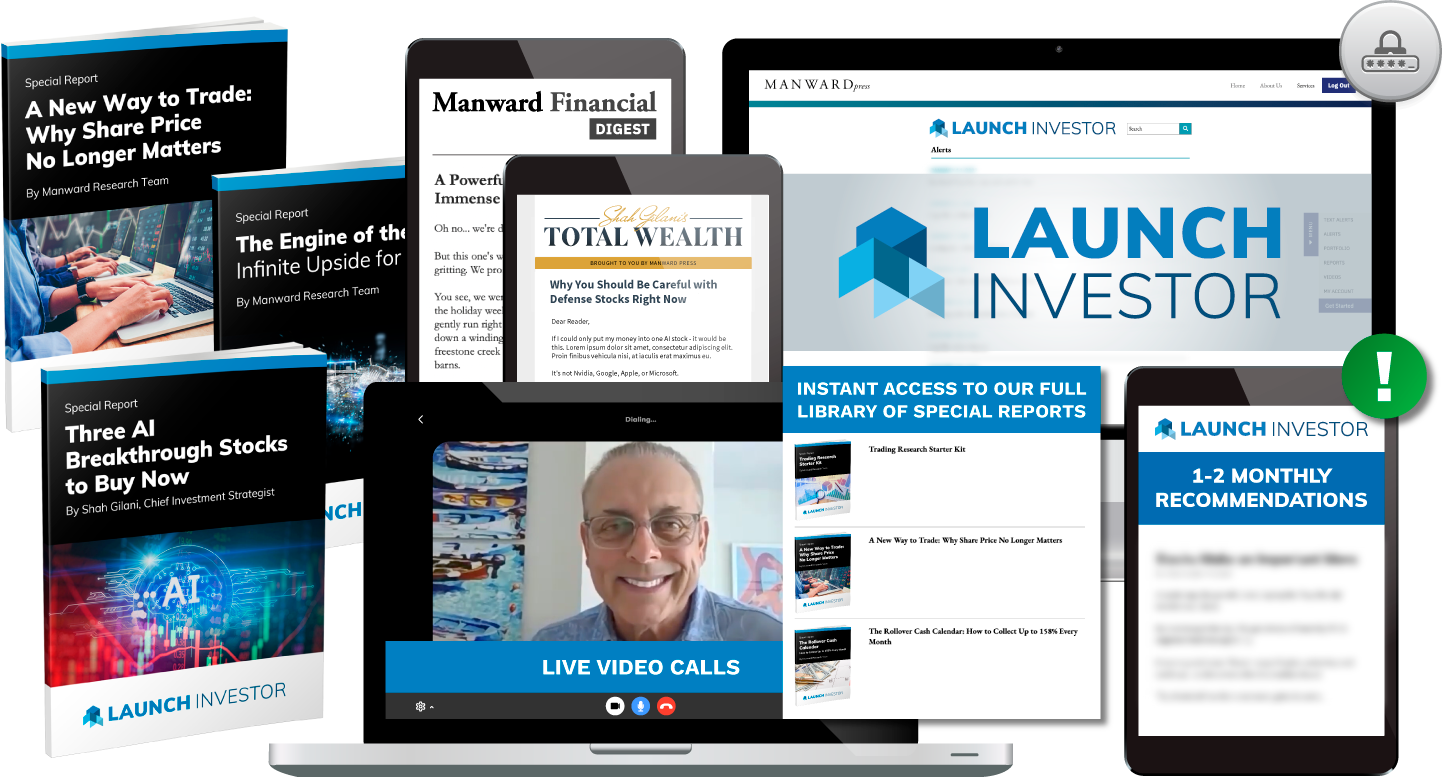 Inside Your Subscription
All Launch Investor research, recommendations and detailed instructions to make the most of every trade
Email trade alerts, portfolio updates and profit notices
Live weekly video calls
Special Report No. 1: "Three AI Breakthrough Stocks to Buy Now"
Special Report No. 2: "Engine of the Future: Infinite Upside for Just $10!"
Special Report No. 3: "A New Way to Trade: Why Share Price No Longer Matters"
Complimentary subscription to the world-famous Total Wealth and Manward Financial Digest e-letters
Complimentary subscription to Manward Trading Tactics, our weekly email newsletter for premium subscribers only
And much more!
Have questions? Ready to become a Launch Investor subscriber? Call (844) 201-1980.