The way most investors think about "risk" is all wrong. And worse… it's keeping them from scoring a shot at some of the market's biggest gains.
But not us!
With the help of 18 carefully chosen – and must-have – criteria, Breakout Fortunes targets high-reward investments using smart risk. These are the market's best under-the-radar opportunities that have the potential to return 10,000% in as little as five years.
Expert speculator Robert Ross uses his 10K criteria to find the smallest stocks with the biggest upside before Wall Street even knows they exist.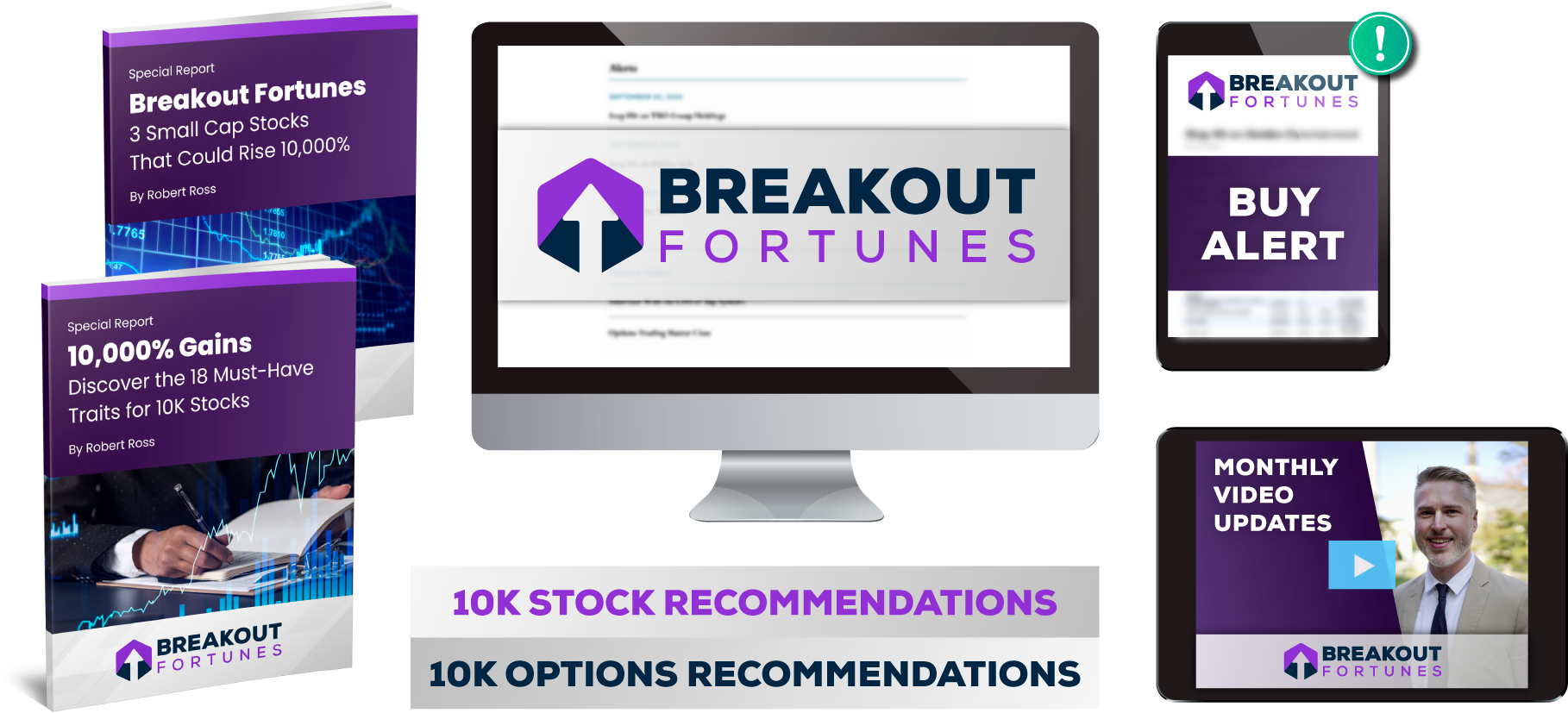 Inside Your Subscription
All Breakout Fortunes research, recommendations and detailed instructions to make the most of every trade
Weekly emails with urgent market commentary and updates on positions
Monthly video calls
Special Report No. 1: "Breakout Fortunes: 3 Small Cap Stocks That Could Rise 10,000%"
Special Report No. 2: "10,000% Gains: Discover the 18 Must-Have Traits for 10K Stocks"
Complimentary subscription to the world-famous Manward Financial Digest e-letter
Complimentary subscription to our trading strategy e-letter, Manward Trading Tactics
And much more!