Five Stocks to Watch in the EV Truck Market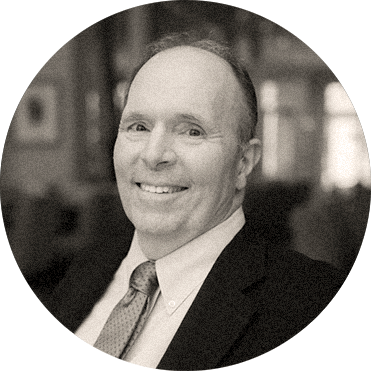 A Note From Andy: If you've watched some of the most profitable corners of the market in recent months, you know there are two big themes… crypto and electric vehicles. That's why I invited my good friend David Fessler – aka Mr. Tesla – to share his thoughts on some of the latest news and best investment opportunities in the EV market. This sector is red-hot. And according to what Dave presents below… it's about to get even hotter. Be sure to thank him for his generous contribution by clicking the link at the end of his essay.
---
The pickup truck is as American as apple pie. In 2019, more than 3.1 million were sold in the U.S.
The 2020 leader in light-duty pickup sales was the F-Series from Ford Motor Company (F). This was its 43rd year as the country's favorite truck.
But that could change this year…
The competition is getting fierce in the all-electric, light-duty pickup truck segment of the electric vehicle market.
And that means there's plenty for investors to get excited about in this fast-growing industry.

Hummer Brings the Heat
A little over a year ago, Tesla (TSLA) unveiled its all-electric Cybertruck. According to tweeter-in-chief Elon Musk, Tesla received more than 200,000 Cybertruck reservations for production later this year.
But now other U.S. car companies are starting to rev up hype for their all-electric pickups.
One of the most impressive competitors so far is the all-electric Hummer by GMC, a General Motors (GM) brand.
I've owned pickup trucks for more than 44 years. And I have to say, electric or otherwise, the Hummer EV is in a class by itself.
The Hummer EV Edition 1 boasts some pretty remarkable specs, such as 1,000 horsepower, three motors, the ability to go from zero to 60 mph in about three seconds, autonomous driving and passing, and more.
This truck can also do things no other truck can do. For one, it has four-wheel steering.
That gives the truck a tight turning radius. But it also allows the truck to move diagonally (GMC calls it the "CrabWalk") in tight, off-road situations.
Additionally, the driver can raise the height of the vehicle as much as 6 inches. This gives it a foot or more of ground clearance.
Within an hour of opening reservations, GMC said it had reached its quota. (But the company did not state what that was.)
It expects deliveries of the Edition 1 to start in the fall. But you'd better get your wallet out.
Prices start at $112,595.
Still, the GMC Hummer is aiming to be some serious competition for the Tesla Cybertruck.
But this isn't a two-truck race…
Competition Picks Up
Ford is spending about $700 million retooling its historic Ford River Rouge Complex in Dearborn, Michigan, to make electric versions of its F-Series pickups. Deliveries of the all-electric F-150 are scheduled to start in mid-2022.
The all-electric F-150 has some interesting capabilities, including 120-volt AC power. This will allow owners to use electrical equipment and lights at remote job sites or campsites. No other electric truck currently provides AC power capability.
Ford hasn't released the cost, but starting prices are expected to be far more affordable than the Hummer, in the $55,000 range.
Last June, Lordstown Motors Corp. (RIDE), a newly public Ohio-based manufacturer, introduced its all-electric pickup, the Endurance. At 250 miles, the Endurance's range is a little on the low side compared with the competition. And its towing capacity is listed at 6,800 pounds, about half of what competitors are offering. Prices start at $52,500.
Next up, Fisker (FSR) has plans to release four EV models by 2025, including a "lifestyle" pickup truck. No specifics yet… but CEO Henrik Fisker has teased his goal for "the lightest, most efficient EV pickup in the world… making it the most sustainable."
What's notable about Fisker – and represents another trend and opportunity in the EV market – is that the company just went public in October via a merger with Spartan Energy Acquisition Corp. (SPAQ), a special purpose acquisition company.
As you can see, investors – and consumers – have plenty of companies to choose from as the EV market takes off.
But there's one play that nearly everybody is missing.
In fact, I just uncovered what could be the most lucrative EV opportunity of 2021.
With all that's happening in this space, the potential is huge.
It's locked down partnerships with BMW, Cadillac, Toyota and many other major automakers… and it's set to grow its business 28-fold.
You can get all the details on my No. 1 EV stock right here.
Do you want to know more about the EV sector? Send your questions to mailbag@manwardpress.com.