[Part 2] Living Rich: How to Live as Well as a Billionaire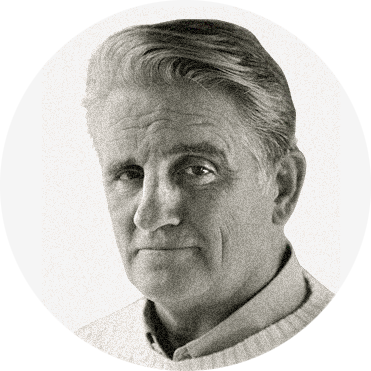 Last week, I began telling you that if you are willing to do some careful thinking and make wise decisions, you can live just as well as Bill Gates on a fraction of his income.
Contrary to popular opinion, most of the best material things in life are affordable. They are not always cheap – quality never is – but they are almost always within the financial reach of middle-class wage earners.
We are going to continue that discussion today, moving on to some other examples.
Food and Drink
Want to have a billion-dollar meal? Take a good bottle of wine, a baguette of freshly baked bread, some cheese, ham and butter and go to the nearest park with a friend or loved one. You need only a knife and a corkscrew – what you have in your kitchen is fine – to prepare and serve a truly memorable meal.
If there's an expensive restaurant you are dying to try, go ahead and treat yourself.
But not too often. As someone who has eaten countless expensive meals, I know how tiring rich food can be.
More important, I can remember few expensive meals that surpassed the simple wine and cheese lunches my wife and I have enjoyed when we were lucky enough to have them.

Music, Books, Movies, Etc.
With today's audio technology, even a $300 boom box sounds great. Spend a grand. Don't even try to tell me you need to spend more than that. The secret is in the music you select. There is music that can make you feel like a billionaire.
The great thing about books: The best ones cost no more than the worst ones. Treat yourself richly – read only that which makes you feel richer afterward. The same is true for movies, theater and just about any form of entertainment.
There is only one extravagance you can't buy reasonably: front-row tickets to professional basketball games. I have made the mistake of becoming a Miami Heat fan. If you are smart, you will learn to love college ball.
Your Office
Warren Buffett, one of the world's richest (and smartest) men, keeps his office in a simple building. His walls are paneled plywood. His desk is a tabletop. He doesn't need the prestige of a cathedral-sized room and an altar-sized desk. He is not God. And he knows it.
But what he does have is a room that is uniquely his, with a comfortable chair and a place for everything he needs. On the surfaces and hanging from the walls are souvenirs to inspire him. Warren Buffett's office is his own. It looks like no one else's office, and it works for him.
That's what you want in your office. The right amount of space. Good lighting. A very good chair. And toys that stimulate and inspire you.
Everything else is a distraction. And anything that is there simply to make you seem "important" will only turn off your guests and visitors.
I'm not saying your office should not be luxurious. I am saying it should be luxurious in a personal way. You will be spending most of your waking life in your office, so put as much thought and care into it as you do your home.
Silverware
Shopping for a Christmas present for my wife, I wandered into an antique shop in town that specialized in silver.
The proprietor, a genteel 86-year-old lady from Georgia, showed me this and that – and then, when she sensed I was looking for something very special, took me to the back room and showed me an absolutely beautiful collection of silverware by the Massachusetts-based silversmith Reed & Barton.
It was the Francis I design – the finest it ever made. "If you were a millionaire," she said in her seductive Southern drawl, "you could not buy a finer set of silverware than this."
It cost me $4,500. Nothing to sneeze at, but that was for a set of 14 place settings and a lot of serving utensils.
Now think of that.
You can own the finest silverware that money can buy – and an antique at that – for $4,500. Such a set could last you all your life, could give you pleasure and prestige, and make even your ordinary meals elegant.
The queen mother herself couldn't do better.
I'm thinking about throwing away the rest of my silverware – and using only this. That's how much I like it.
Time
But there's one important piece to keep in mind:
If you fill your life with all the best luxuries… a great home, great clothes, delicious food… but you are too busy running around to enjoy them, you've missed the boat.
Of all the things money can buy (it can't buy happiness… I've admitted that), time and freedom are the most important.
Here's my prescription for buying time. Think about your schedule and pick yourself a half hour a day to do nothing but luxuriate. (For some people, this is easy. For others, it's tough.) Tell yourself you'll work smarter this way.
Take this half hour and do something that a billionaire might do. Sip a cup of espresso. Smoke a cigar. Have a cognac. Contemplate how good life is. Thank the gods for your good fortune. Breathe deeply. Smile.
If you'd like to learn more about the topic of living rich, along with some specific examples, feel free to check out my book Living Rich: How to Live as Well as a Billionaire on a Middle-Class Budget.
Now get back to work.
It's all entirely within your reach.
What does "living rich" mean to you? Send your thoughts to mailbag@manwardpress.com.