The biggest gains don't go to investors who buy large-cap, blue-chip companies… they're netted early, before most people are even aware of the opportunity.
Venture Fortunes gives you a much-needed edge in today's tech-driven market. This early-stage trading research service focuses on the special situations most investors miss.
Using our proven research methods, Venture Fortunes targets the world's most innovative companies… before they're household names.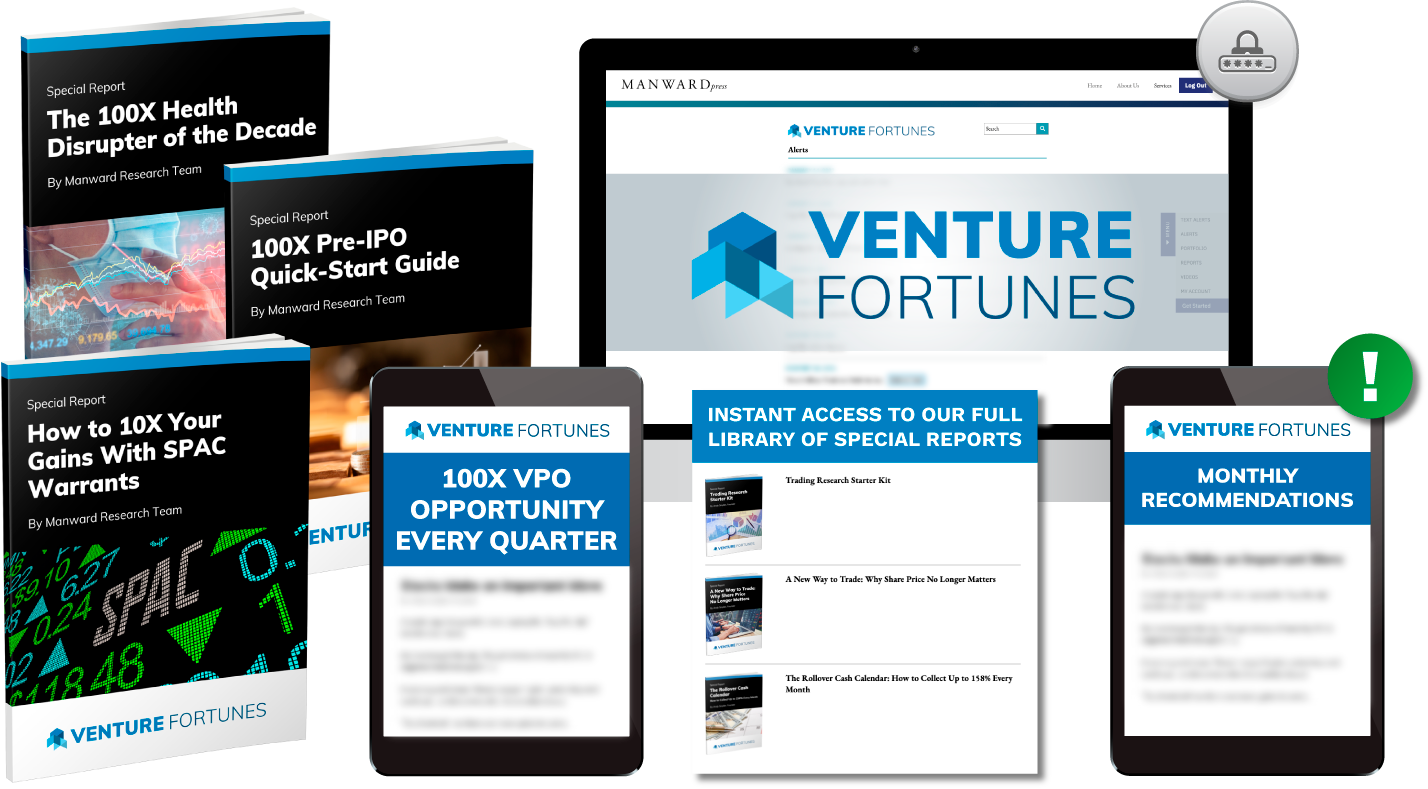 Inside Your Subscription
All Venture Fortunes research, recommendations and detailed instructions to make the most of every trade
Email trade alerts, portfolio updates and profit notices
Live monthly video calls
Special Report No. 1: "The 100X Tech Disrupter of the Decade"
Special Report No. 2: "100X VPO Quick-Start Guide"
Special Report No. 3: "How to 10X Your Gains with SPAC Warrants"
Special BONUS Report: "A New Way to Trade: Why Share Price No Longer Matters"
Complimentary subscription to the world-famous Manward Financial Digest e-letter
Complimentary subscription to Manward Trading Tactics, our weekly email newsletter for premium subscribers only
And much more!
Have questions? Ready to become a Venture Fortunes subscriber? Call (844) 201-1980.