The No. 1 Reason You Are Tired and Feel Less "Manly"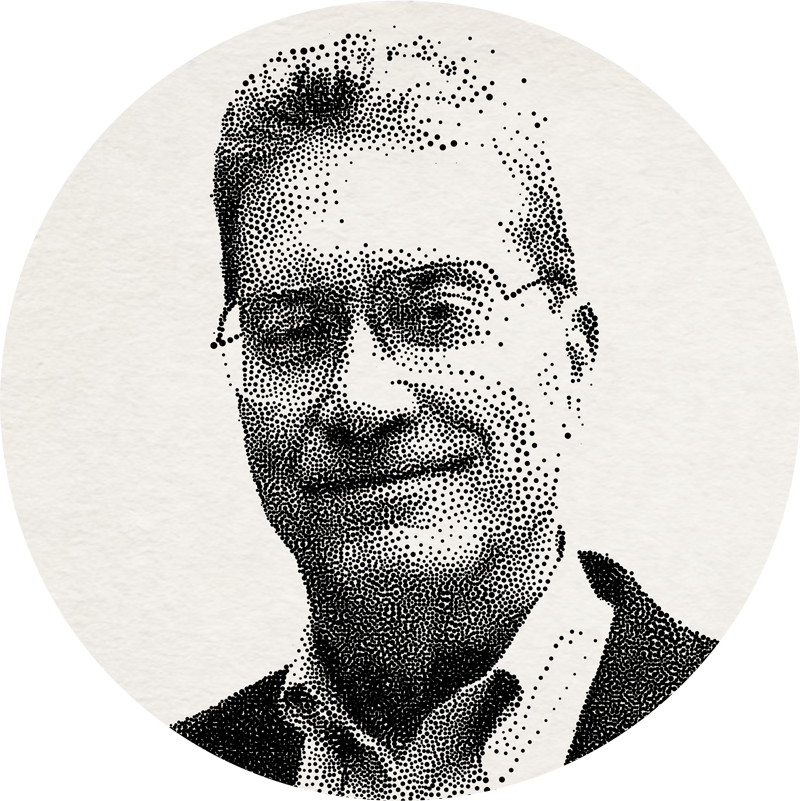 Founder's Note: We hand our pen over to our good friend Dr. Phil Roberts this morning. The popular functional doctor writes about a subject I've recently been quite curious about – America's raging testosterone deficit. But after you read his essay, you may be wondering whether there's a fix to what ails us. There is. We've worked on a wonderful and SIMPLE solution. I'll send you all the details about it in an email later today. You could be raising your testosterone levels – and getting all the benefits that come with it – by this time tomorrow.
---
Stop me if you've heard this before…
"Your testosterone is low. But it's nothing to worry about."
"It's just part of getting older."
For decades now, I've heard this dialogue play like a broken record. It's a serious problem.
Taking these words as gospel could be the single biggest mistake men over 60 make when it comes to their health.
Few folks know it, but the vast majority of scientific studies show huge benefits when testosterone levels are optimized.
When low levels are corrected (which is not all that hard), research shows it can help prevent – and even reverse damage from – obesity, heart disease, strokes, as well as age-related mental and physical decline.
But here's the thing… the FDA isn't all that fond of folks tackling this problem on their own.
So why would the government limit your access to this critical anti-aging hormone?
It's not because they aren't aware of its health benefits. And it's not because of some deep-rooted conspiracy to keep men over 60 docile.
The answer is very simple – and very frustrating.
The Numbers Game
Back in 2013, a JAMA study looked at the effects of testosterone therapy on 8,709 male veterans with low testosterone. These men had multiple illnesses, including diabetes and coronary artery disease. Researchers put 1,223 of them on testosterone therapy.
After two years, absolute risk of dying from any cause was 5.8% higher in the testosterone group.1
Not good.
br>
A few weeks later, the FDA issued an alert on testosterone. Its knee-jerk reaction, as you can probably guess, was that testosterone is not good. Taking it could lead to heart attacks, strokes and even death. They said you shouldn't use it for anti-aging purposes… even if your levels are low.2
Fast-forward to August 2015. That's when the European Heart Journal published a six-year study on 83,010 male veterans with low testosterone. This time, men were put into one of three groups:
The first group received testosterone therapy to normalize their levels.
The second group also got testosterone therapy, but without normalizing their levels.
The third did not get any treatment.
This time around, the results looked completely different.
Compared with the other groups, the men in the first group lowered their heart attack risk by 24%… their stroke risk by 36%… and their risk of dying from any cause by 56%.3
The results left anyone in the medical community with half a brain wondering the same thing you are…
What the heck happened?
"It's Just Sloppy"
Experts took another look at the data from that JAMA study. And no surprise, there were some serious issues.
For starters, 10% of the study participants were actually women.
Oops.
But even more concerning than this omission was the discovery of an 89% error rate… yes, 89%.
No surprise, health experts across 24 different countries, including the influential Androgen Study Group, called for JAMA to retract the study.
One Harvard doctor summed it up neatly:
"There's no misconduct. No one faked any data. It's just sloppy."4
"In the interests of medical science and the public good, JAMA should do the right thing and retract the article."5
Thankfully, I didn't hold my breath.
The retraction never came.
The FDA refused to change its position. And meanwhile, more than 30 years' worth of evidence continues to point to the heart-protective benefits of optimum testosterone levels in men.6
Yet because of sloppy science… just 13% of men who could benefit from testosterone therapy actually get it.
In fact, in all my years of measuring testosterone in males over 60, less than five of them had optimal levels.
That's nuts.
And it all stems back to folks blindly studying a faulty "scientific" study.
It happens often… too often. And it's hurting us.
The only solution is asking questions, thinking for yourself and never settling for convention.
There are solutions to this testosterone problem.
Like I said… they're simple.
Talk to your functional doctor and tell him you want your levels checked and fixed.
You'll be amazed at the results.
To your health,
Dr. Phil Roberts
References