Manward's 2019 Summer Reading List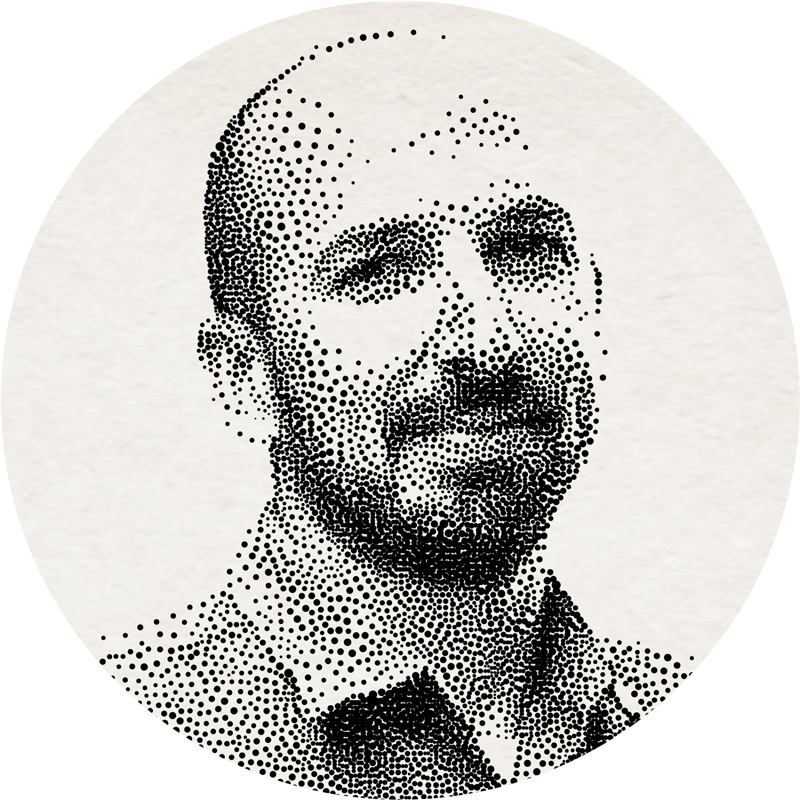 Imagine a world where it's possible to know what everyone around us knows.
Life would be easier.
We'd surely be richer.
And we can't help but think we'd be healthier.
At the risk of rolling our old English teacher over in her grave when she hears us say it, we argue books are the tool that makes that seemingly impossible dream a reality.
We recently went on a tour of Southeast Alaska…
We explored the inner workings of the stock market…
And we helped our boys storm Normandy as we fought alongside one of history's strongest leaders of men.
We did it, of course, by tapping into the minds of the men who were there. They brought us along with them as they put their pen on the page.
But we're not naïve.
Lots of folks don't enjoy reading. In fact, just by mentioning the idea, we reckon we've already lost half our audience.
And we'll lose half of the other half with this next line.
TV and movies are junk. They won't make the impossible possible.
Nope. In that format, the work has already been done. The scenery is complete… the voices are chosen… the underlying music sets the tone.
All that's left is for our brain to punch the clock on the wall and take a couple of hours off.
But that's not the case with books. Far from it.
The only thing on the page is black and white. The rest is between us and the writer.
Be Better
The greatest minds in this world make a habit of reading. Bill Gates… Warren Buffett… and Jeff Bezos (who made his empire by launching a bookstore, we'll remind you) are the best-known.
But it's not just businessmen. A picture of LeBron James busted "dumb jock" stereotypes when he got caught reading at his locker before a major playoff game.
When questioned, he told the world that reading was critical to his success and even his pregame ritual.
In other words, if you're not reading… you're missing out on one of the surest and quickest paths to success.
It's the only way we know to tap into the brains of the world's smartest and most experienced folks.
With that in mind, we recently reached out to the members of the Self-Reliance Society – our private, members-only Facebook group. (You can join the discussions here.)
We asked folks about some of their favorite books… and turned the answers into this year's Manward's summer reading list.
At the top of the list is one we plan to tackle next week.
Summer Reads
It's called West with the Night and was penned by Beryl Markham. As a fan of the outdoors and flying old planes in the bush, we're excited to get started.
But perhaps what has us most intrigued about the book is an endorsement that seems to follow the title wherever it goes.
It's from our oh-so-provocative muse, Ernest Hemingway.
About the book and Markham, he wrote:
She has written so well, and marvelously well, that I was completely ashamed of myself as a writer. I felt that I was simply a carpenter with words, picking up whatever was furnished on the job and nailing them together and sometimes making an okay pig pen. But [she] can write rings around all of us who consider ourselves as writers… it really is a bloody wonderful book.
He sold us.
Next on the list is another work (this one is quite long) that gets rousing reviews for anybody who values their Know-How.
A History of the American People was written by Paul Johnson in 1997. What's interesting about it is not its in-depth and well-researched look at our country and her people… but the fact that it offers a view from a Brit.
It's like reading the history of your family… written by somebody other than your selfish great-aunt.
It's an outsider's perspective pointing out who's really in the mirror looking back at us.
Perhaps the best praise for the book comes from The New York Times. The rag of record for the mainstream press claims the book is not balanced and skews to the conservative.
That tells us… it's likely right down the middle and is smattered with truth.
The paper continues:
The book also offers a rare opportunity to witness someone trying to make sense of all 400 years of American history and to discover what "tremendous lessons" it holds for Americans and "the rest of mankind." Like a circus acrobat on the high wire, Johnson may seem fated to fail, but it's hard to stop watching his act.
If The New York Times is skeptical of the work… history shows we'll be grand fans.
A copy is headed to the nightstand.
One more… It's a classic – required reading for lovers of Liberty.
It's Ralph Waldo Emerson's "Self-Reliance".
As one of the famed author's most famous essays, the short book (it's only 60 pages or so) serves as a strong foundation for a lot of the themes we ponder.
Emerson writes of doing what fits the man… not the society.
Amen.
He says the government shouldn't rule our lives and that "nothing has authority over the self."
Amen.
And he says that the community is overrated – that friends and family get in the way of self-reflection.
Ah… that's the power of reading. It's an opportunity to get into the mind of a freethinker, even if we disagree.
We say, as you know, that Connections are critical to our success. Emerson takes a different path.
His words are worth reading.
You can get a free copy of "Self-Reliance" by clicking here.
We're always up for new ideas and book reviews. Send us your favorites at mailbag@manwardpress.com.
We read every email we get.
Like we said… it's the best way we know to gain the knowledge of the best and most experienced.