A Buying Clue From the World's Richest Man
Want to know the perfect time to jump back into the market?
Should you have ever gotten out?
A quick lesson from the world's richest man tells an astonishing tale.
Few folks know that Jeff Bezos used to work in the banking industry. He worked at Bankers Trust. Then he moved to D.E. Shaw. And now he's showing the world that he still knows how to manage a portfolio.
You may have heard that Bezos recently sold some shares of his beloved Amazon.
A lot of shares… like $3.4 billion worth.
He sold just days before the stock peaked and then plunged in the fury of the COVID crash. The big sale saved the CEO some $317 million in potential losses.
A lot has been said about the move. Thousands of investors track insider buying and selling. They spend their days scanning what's known on the Street as Form 4. It's what corporate know-it-alls, like CEOs and directors, have to submit to the SEC when they buy or sell shares of their companies.
It works well. We spent several years studying the forms when we entered the industry and made our name tracking and trading based on volume.
But there's another "insider" metric we want to show you.
[mw-adbox]
A Real-Time View
As the world bites its nails wondering when it's safe to start buying stocks again, this metric will be a very powerful tool that lets you stay steps ahead of the hungry crowd.
Take a look at this chart… I highlighted when Bezos sold.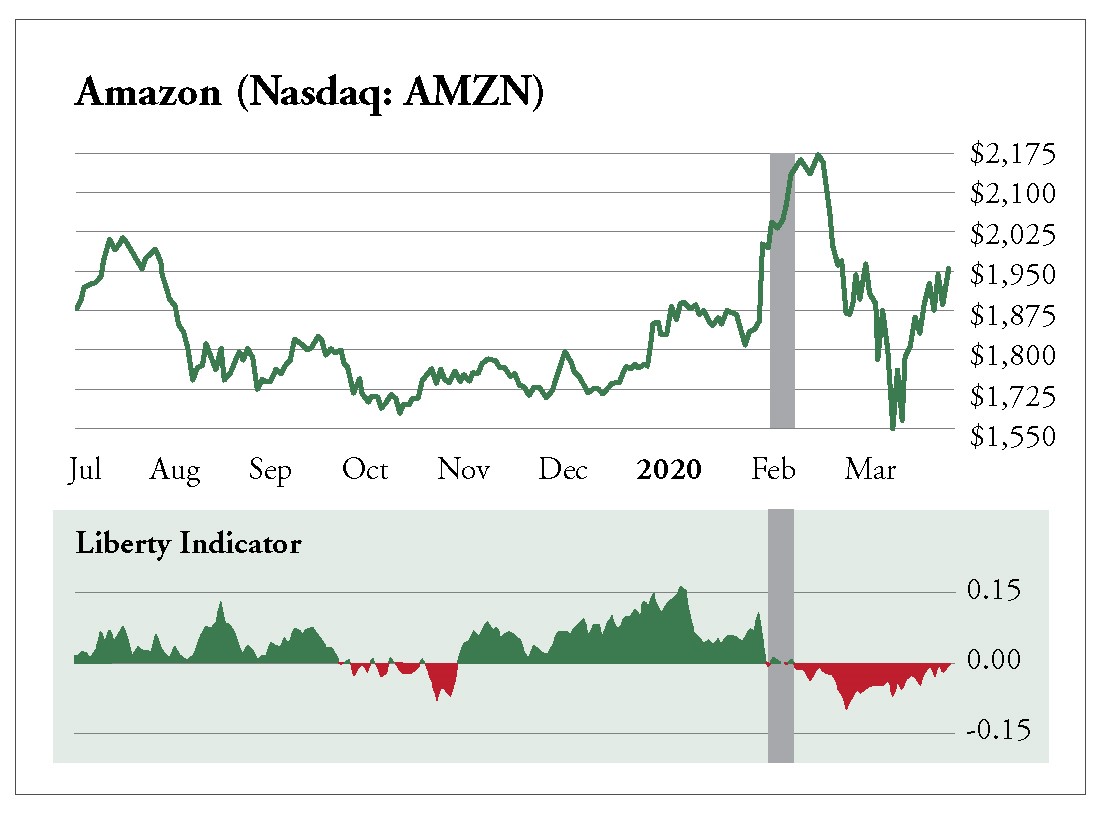 The timing of the sale was quite interesting. The CEO hit the sell button just a day after a stellar earnings report.
The good news is reflected in the share price. Even after Bezos sold – accounting for some 7% of Amazon's trading volume on those days – share price jumped to fresh highs.
Neither the average shareholder nor the mass of folks buying into the frenzy had any idea the man at the top was cashing in billions of dollars' worth of shares.
But if they had looked at money flow – the bottom part of our chart above – they would have noticed an obvious trend.
It quickly went negative.
Despite the fact the price was rising, the amount of money flowing out of the stock told a bearish story.
Investors would have been wise to follow.
The poor saps who bought at the top (likely buying from Bezos), quickly saw prices fall by more than 20%.
But there's good news.
Money flow is about to turn positive again.
Time to Buy?
And while the casual observer may be keen to think the signal has fallen behind (shares of Amazon have already made up half of their decline), another chart will help us gain a better perspective.
Here's a look at Amazon over the last three years.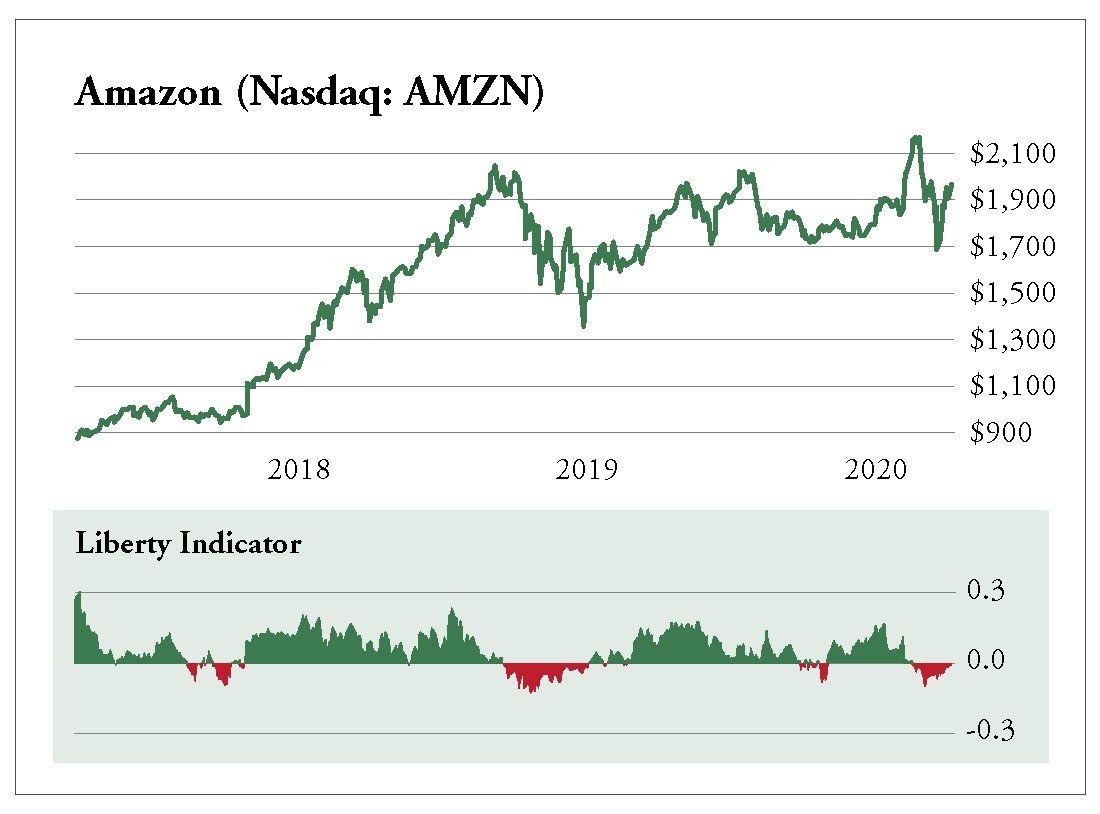 You'll see there have been three other periods of negative money flow… each with ups and downs within them.
But every time money flow went positive, shares entered a long, sustained bull run.
Investors would have been wise to sell when the metric went negative and buy when it turned positive.
So where are stocks right now?
Take a look…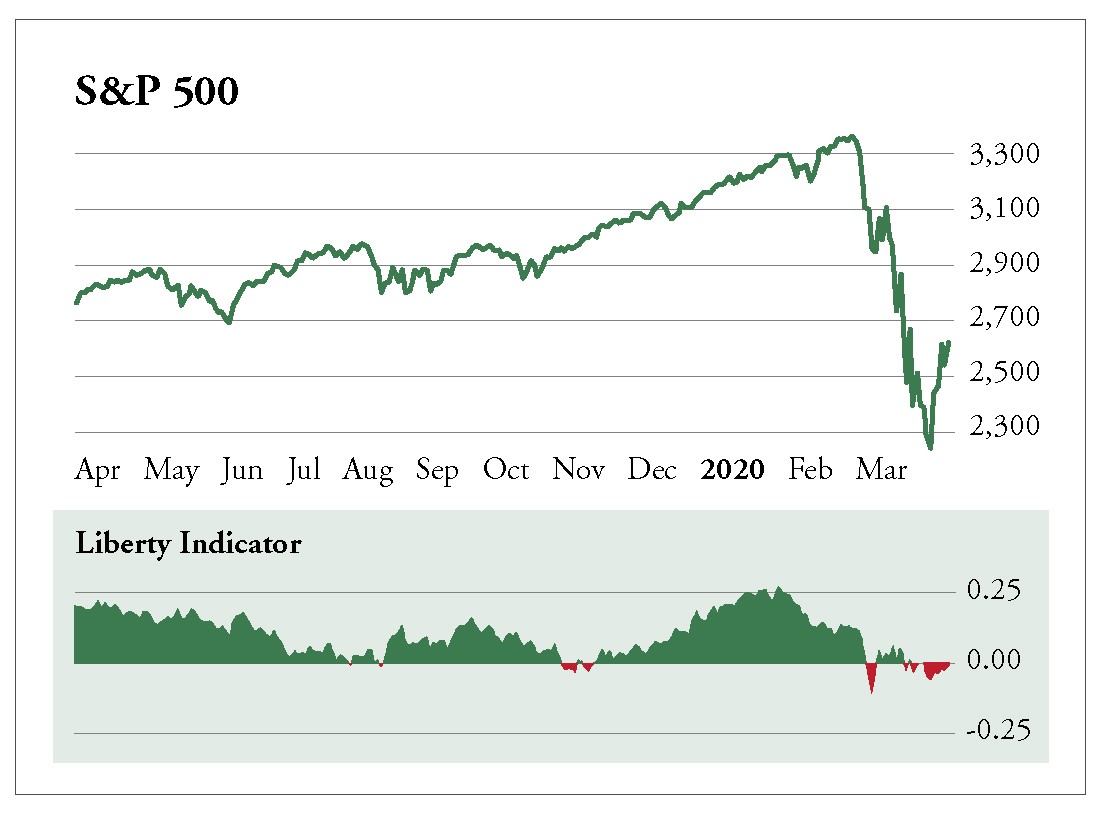 This is a chart of the S&P 500 over the last year. We'd argue it's a lot smarter to look at individual stocks this way than the wider market… but it surely doesn't hurt to get a big-picture view.
Money flow within the index is currently negative… but it's quite close to getting its head back above water.
That's why the next few days are critical. If this time-honored metric turns positive, it's time to buy like hell – history tells us the worst of things are behind us.
If you missed out on the great bull run of the last decade… this could be the second chance that so many of you have begged for.
We'll keep you informed.
P.S. Many of you know this metric is the backbone of our fast-paced trading strategies. We've broken the rules and detailed much more of it here.
Are you prepared to take advantage of low prices in the market? Send us your thoughts here.