An Investment That Goes "Beyond Wealth"
A Note From the Founder: I owe a lot to Julia Guth. This passion project of ours would be nothing without her. As the CEO of The Oxford Club (our former employer), she gave us the tools we needed to get our project started. And when she saw the scope of what we created, she gave us the push we needed to go after it full time – no matter the disruption to her business.
That's why when she recently asked for some help, I did not hesitate.
You see, Julia not only runs one of the biggest financial publishing firms on the planet but also started and oversees a small yet incredibly vital health clinic in one of the poorest sections of Central America, which has just experienced an unprecedented two hurricanes back-to-back.
The Roberto Clemente Health Clinic needs more support now than ever before. Keep reading for an urgent message from Julia.
---
With all that is happening in our homes, workplaces and communities, it's easy to forget the challenges the rest of the world faces right now, with so many poor regions falling into severe crisis mode.
Think about it for a moment… what we're experiencing in our own country, the richest nation in the world, and how much we are struggling.
Now imagine living in a developing nation on just $2 a day with no safety net to speak of and your children going hungry more days than not. If you contract the coronavirus, you most likely have little or no access to the modern care you'll need. Certainly not without help, where someone could come get you and take you a long distance across rivers and dirty roads to the nearest hospital.
And are these hospitals in the developing world prepared for this crisis? They aren't. Even our own hospitals – the finest healthcare facilities in the world – are only now learning how to care for those critically sick with COVID-19.
And what if, on top of this, you live where the water is often contaminated?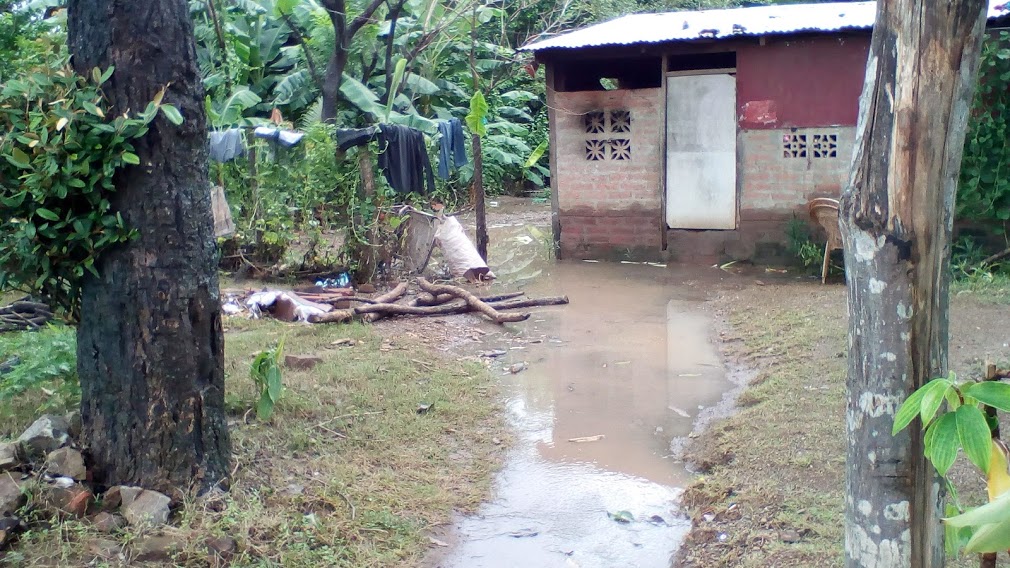 And worse, thanks to back-to-back hurricanes, suddenly your street, your yard and your house are covered in mud.
Your children can't get to school… and you have little money for a computer on which they can learn from home. If you do, the internet and cell service are intermittent at best.
With all these challenges, what would you do? Whom could you turn to for help?
These problems are hitting the gorgeous – but desperately poor – southwestern coastal region of Nicaragua.
This is what is happening – right now – to the families that live there.
But I have good news too. Many of them are getting help.
Coming to the rescue is one award-winning nonprofit (registered in Maryland) called The Roberto Clemente Health Clinic and Wellness Center. It is a model private community urgent care and primary care facility in Central America.
The Clinic operates 24/7, with the only off-road ambulance in the entire region. It has 27 doctors, nurses, pharmacists, educators, agricultural engineers, diabetes and nutritional experts, and clean water specialists working tirelessly. They are the main game in town when it comes to crisis and prevention help.
The Clinic's programs include triage care, COVID-19 prevention education, isolation and diagnostics, prenatal care, diabetes support and sponsored free healthcare. The Clinic also provides school supplies for families, teaches families how to grow their own organic food, distributes clean water, distributes emergency clothing and nutrition packs, and helps repair shelters.
The Clinic also does outreach by visiting more than 15,000 citizens in 20 communities. And this need has grown exponentially thanks to the natural disasters that have just pummeled the region. It is now impossible for many families to get to the Clinic. So the Clinic must redirect and devote many of its resources to new expansive outreach programs, bringing food and medicines out to the families and traveling terrible roads into the faraway hills.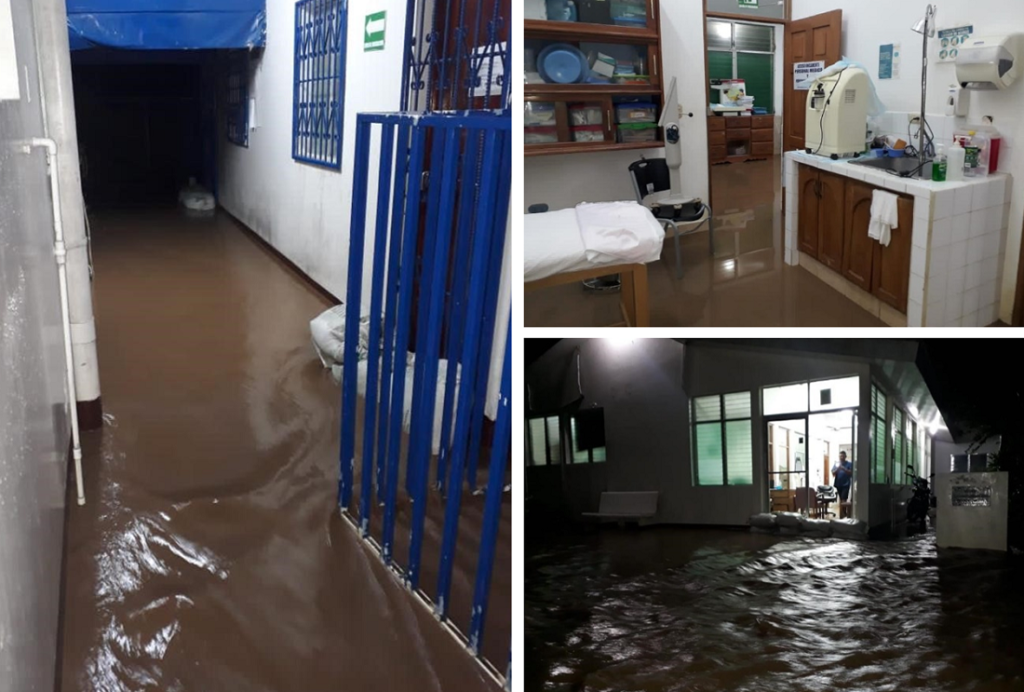 The Clinic was also not immune to these recent disasters… The building suffered flooding and roof damage. Dozens of homes surrounding the Clinic have washed away. All roads are currently underwater, making it nearly impossible to reach or even check in with those most affected.
But the Clinic is committed to helping families in their communities and at their homes, prioritizing those that are more remote and have fewer resources.
In addition to emergency response, the Clinic's prevention measures are designed to help these Nicaraguan impoverished rural communities learn how to help themselves.
As part of our pandemic prevention program, our medical brigades provide education on preventive health, proper hand-washing and social distancing practices. They provide instruction on how to use protective masks correctly and manage patients with a fever.
We sponsor a Diabetes Club; teach proper nutrition; show families how to create and maintain their own organic garden with seeds, supplies and classes; teach them clean water management with better septic and well systems; and sponsor education for the kids.
And get this… The team does all of this – 24/7 – on a budget of only $500,000 a year! No big endowments, no large grants. (Although it would be nice, the team runs very lean and hasn't had time to secure that yet.) The nonprofit has to meet its budget by raising money from individuals like you.
The good news is it does receive matching grants from The Oxford Club (up to $50,000 total per year) for these campaigns. So if you donate today, your donation will effectively be doubled by The Oxford Club… and will certainly go a long way in this region. The Clinic's impact there is huge, far-reaching and respected. As a member of the Clinic's Board and a co-founder, I am proud of our positive collaboration not only with the families in this region but also with the local businesses, other local nongovernmental organizations and the Ministry of Health.
I invite you to become part of this heartwarming community and effort. There are several ways to lend a hand… even just by following the Clinic's work and commenting on social media, sponsoring a child and their family for $25 or $50 a month, volunteering (in the future) to bring down supplies, or spreading the word on its wonderful works. And, of course, monetary donations are much appreciated and needed this year more than ever before.
Yes! I want to support the Clinic today.
The Roberto Clemente Health Clinic is supported by individual donations. We are a 501(c)(3) nonprofit registered in Maryland, so all donations are tax-deductible. We accept funds through PayPal, check and credit card. We accept stock donations as well. To donate, click here.
Join me in going "beyond wealth" and making an investment in this deserving American charity.
Most sincerely,
Julia C. Guth
Chair of the Board
The Roberto Clemente Health Clinic (Voted a best nonprofit for 2020 by GlobalGiving and by GreatNonprofits)
P.S. A global generosity movement is happening on December 1, 2020 – #GivingTuesday. Please support our mission of providing affordable access to high-quality healthcare and wellness programs in this fragile region of the Americas. Your donations are tax-deductible, and The Oxford Club provides matching funds for your donation (up to $50,000 total). You can also sponsor a family monthly. Click here to donate online.