Mailbag: Giving Consumers What They Want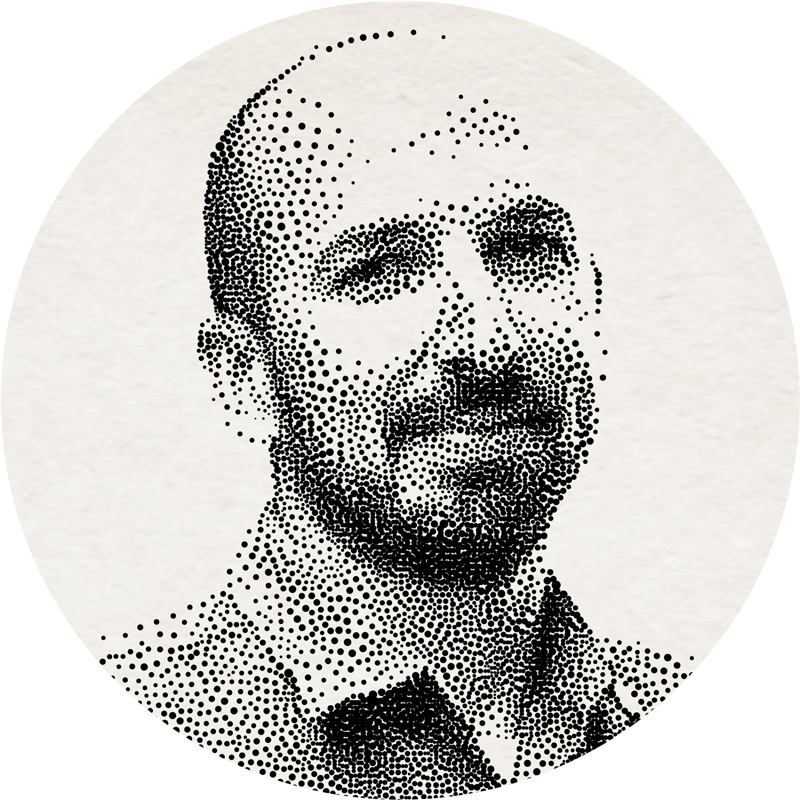 Oh no… We messed up.
Our presidential campaign was going so well, and then this happened.
We know if we're going to take the White House, we've got to spread our message. And we remember that most candidates storm just a few states to get ahead in the early primaries.
But what state? We're new at all of this.
We scratched our head and looked at the map. It's one of the "I" states, right? We took a guess and bought our plane ticket.
We landed in Idaho.
The crowd, well, it was less than we hoped.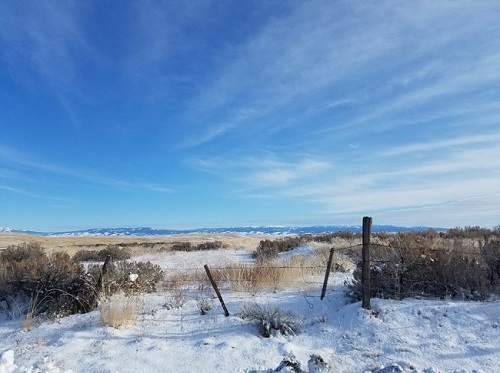 Next stop… Indiana!
Liberty's Thin Veneer
The truth is we spent much of the Thanksgiving holiday in rural Idaho with family and friends. It was a good time, and it was clear that we have much to be thankful for.
While there, we were invited to the state's capitol building. It's a marble mecca of taxpayer-funded opulence.
We jiggled the handle of the Senate president's office. We peeked into the chamber floor. We poked fun at the $65 million it took to restore the joint a decade ago… and how the state paid for it by bilking smokers out of more tax money.
Cigarettes not only give you cancer but also help fuel another nasty tumor… Big Government.
But alas, the best part of our visit was the opportunity to ring the state's Liberty Bell – a replica of the real deal that was commissioned in the '50s.
It rang loud and clear.
The big bell, appropriately enough, sits well in front of the state's capital building, right out in the weather. The irony isn't lost on us. Just yards away from a gargantuan monument to government spending and the incessant desire for man to put laws where laws don't belong lies a small, rusty monument to Liberty.
It proves that, yes, governments can grant Liberty… but they'd much rather spend their money taking it away.
Maybe that's why nobody but an old mule deer showed up at our campaign rally in Idaho last week.
Everybody wants to hear what the government is going to do… not what it's not going to do.
When we're the prez, we plan on doing a whole lot of the latter.
Let's move on to the stuff we're truly good at… showing readers how to make money.
br>
Social Pressure
Our mailbag is overflowing this week.
What you said about the internet sounds convincing, but not what you said about the price of Dick's stock. They are down because of their wrongheaded move on gun sales. You can't anger your customer and expect good results. Chick-fil-A will find out the same thing. – Reader H.D.
We got a few responses like this one. It's a fair point. Dick's certainly angered a good part of its customer base, including yours truly.
But the latest earnings report tells a different tale. The "test" stores that cut out all hunting and shooting gear posted sales growth in line with the stores that kept their lineups.
The truth is cutting these items from the stores wasn't a social move… It was all about margins.
Like we said in our essay, the web has been incredibly deflationary for the retail sector. It's especially true for largely commoditized goods that don't need to be tried on or seen in person before the purchase.
That's why Dick's is introducing its own generic brands (the margins are way higher) and is focusing on shoes and clothing – products the web has only marginally damaged.
Perhaps a better example would have been Cabela's, Bass Pro Shops or Gander Mountain… but sales got so tough that Gander went bankrupt and Cabela's was forced to merge with privately owned Bass Pro.
As for Chick-fil-A, there are a lot of false reports about what it's done over the last couple of weeks. As usual, the media cherry-picked which story it wanted to tell.
But here's a fact all investors must pay attention to. Social responsibility and a company's perceived values (many of them are mere creations of the marketing department) are increasingly important to American consumers.
We've seen an uptick in anti-capitalism messages this year… we've seen all sorts of corporate "signaling" messages… and companies are now advertising not about their products, but about their beliefs.
The sad thing is… it works. These companies are making more money because they portray the right beliefs.
In reality, it's no different from a politician making promises he knows he'll never fulfill. But it's one more variable in the investing equation we must consider.
Companies that play this game right will outpace their competitors.
How to Win
Moving on to a similar subject…
Just finished reading your morning muse, and it seems clear you are forecasting significant deflationary environment due to internet competition and easy-access pricing comparisons. What types/kinds of investments would do well in this environment? I've also been researching where to grow my money for a negative interest rate situation. Any thoughts on either of these? Keep up the good (and scandalous) work! – Reader D.M.
Scandalous?! Who? Us?
It's a good question, though.
When deflation strikes – something most Americans have never experienced – fixed income and many traditional income assets are in trouble. Landlords will suffer. Banks will face pain. And, as we've said, folks following outdated investing models will wonder where their money went.
But the solution is simple.
Invest in companies with earnings streams that have the power to overcome deflation.
In other words, "widow and orphan" stocks are out and tech stocks are in.
We're working on the big "prediction" issue of Manward Letter right now. In it, we detail exactly what tiny piece of the sector we're most excited about… and why.
If you're a subscriber, stay tuned.
A Job Well Done
Speaking of subscribers… check out this incredible note we received last week.
Thanks, Andy, for that recipe in your Nature's Miracles book. I laughed when I viewed your ad, when you said to look at the cancer melting away. Well, you may have been more correct than I had first thought.

I have been drinking a version of it at least once every day for about a couple of weeks and the pink spots that I used to have on my legs, similar to the one I had on my face, which my dermatologist said was a pre-cancer, have all just about disappeared. The pink color is gone and the one wart-like bubble dried up and is gone. I didn't expect this, I just liked the refreshing feeling after consuming the drink.

I like the straightforwardness of all the other commentary you send us, too. No holding back!

Thanks again, and keep 'em coming, Andy! – Subscriber R.Y.
That's fantastic. We hear folks laugh a lot at our ads… but most of the time it's when they see our face!
Seriously… notes like this one are why we do what we do.
You'll never hear Big Pharma touting this simple drink and the science behind it. There's no money in it. But our book is chock-full of similar tips and tricks.
To see what R.Y. is so excited about, click here.
I enjoy reading your Manward Digest and once in a while I even learn something. 😉

Today, I was surprised to read that you recommend serving red wine at about 65 degrees, slightly below room temperature. Really? This time, I must say I disagree with you. Growing up in Norway, we usually drank French, Italian or German wines. My mother would open the red wine bottle a couple of hours before dinner while she was cooking. She would place the bottle right next to the stove and allow the wine to warm up a bit. The wine was served slightly above room temperature, the bouquet and aroma rich and full. You do not get that from cool wine. Try it sometime. – Reader E.K.
An excuse to uncork a bottle of wine? Done. Thanks, E.K.
Nice article for us common guys. I too like Malbecs. What is your go-to bottle? Thanks. – Reader R.T.
We're not all that picky, but hand us a bottle from Alamos and we'll smile. It's certainly our go-to bottle. It's priced right, tastes good and not hard to find. We've even sipped the stuff right at the company's vineyards in Mendoza, Argentina. Nice place.
Andy, a long-time friend of mind told me one day that the more he got to know me, the better he liked me. The more I read from you (and others you have put together) the better I like you. Thanks for everything. – Reader B.B.
Thanks. That means a lot. We work hard and think a lot.
We're glad you like it.
Keep reading… You're bound to like it a whole lot more.
Note: Vote for Andy.