Manward Letter
Manward's unique and battle-tested approach to building wealth comes alive in the pages of Manward Letter. The popular monthly investment newsletter details the latest opportunities within Manward's proprietary Modern Asset Portfolio (MAP).
This unique (and sometimes controversial) investment model offers diversification and risk-reducing techniques, but does so with modern tools. It's beloved by investors who know superior gains require superior logic.
In every issue you'll get in-depth research and commentary on stocks, options and even the cryptocurrency market. Each Manward Letter is penned and researched by trading veteran Andy Snyder, with contributions from libertarian icon and self-proclaimed lunatic farmer Joel Salatin.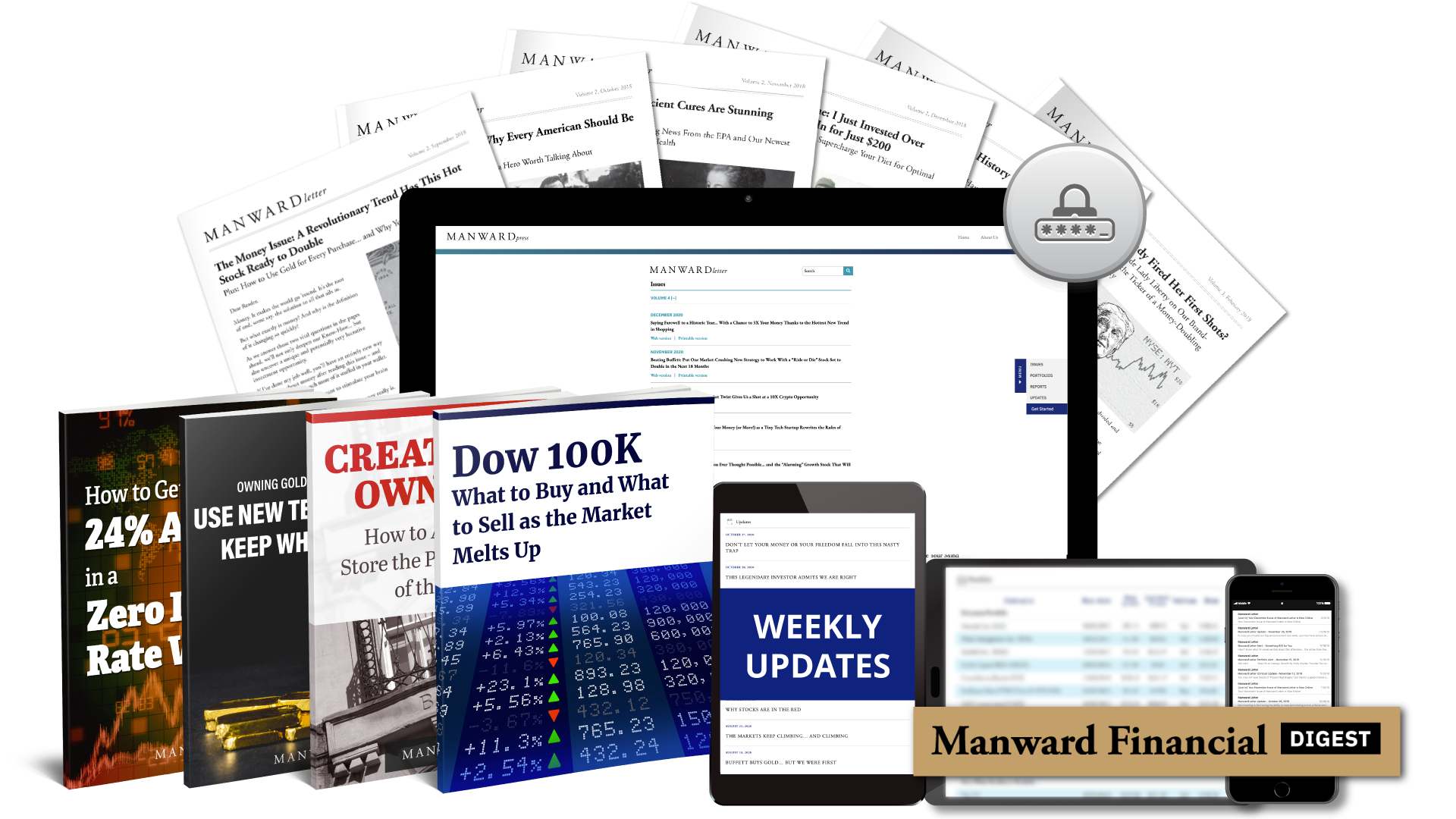 Inside Your Subscription
12 monthly issues of Manward Letter
All Manward Letter research, recommendations, past issues and the full archive of Manward Letter reports
Model portfolios with holding details and current Buy/Hold/Sell ratings
Weekly Manward Letter updates with urgent market commentary and updates on positions
Special Report No. 1: "Owning Gold in the Digital Age: Use New Technology to Keep What's Yours"
Special Report No. 2: "How to Get a Yield of Up to 24% Annually in a Zero Interest Rate World"
Special Report No. 3: "Dow 100K: What to Buy and What to Sell as the Market Melts Up"
Special BONUS Report: "Create Your Own Bank: How to Acquire and Store the Physical Money of the Future"
Complimentary subscription to the world-famous Manward Financial Digest e-letter
And much more!