Be the Captain of Your Healthcare Team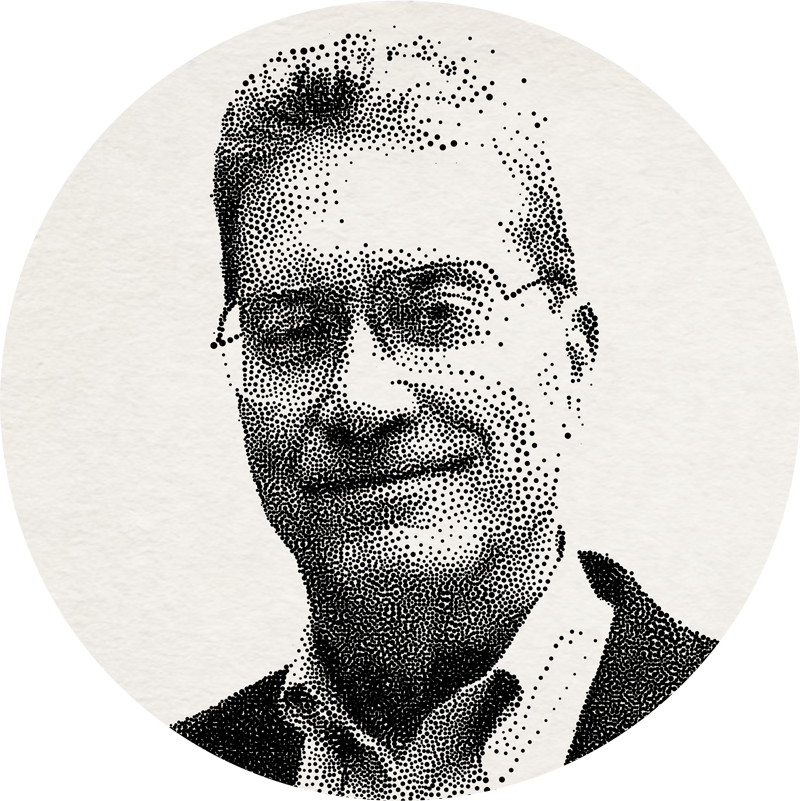 Founder's Note: Our mailbag was flooded with responses to Dr. Phil Roberts' essay "The Life-Changing Diagnosis That Changed How I Practice Medicine." Many related to the good doctor's story. Others shared their opinions of our nation's bloated medical system.
One thing was overwhelmingly clear: Readers want to hear more from Dr. Roberts. And we're happy to oblige. Below, he outlines a unique way to think about building your medical team and shares some insights on how to find the best doctors near you. Enjoy.
– Andy
---
Ever since we chose teams on the playground, we've always wanted the most talented players on our side.
Why wouldn't we want the same when it comes to our health?
If we embrace the idea of being the captains of our own medical teams, we will dramatically affect the rest of our lives.
We will age at a slower rate and weather any coming health challenges in far better shape.
Think Like a Captain
As captain, you can switch out, add and remove players in order to get the best results from your team.
Just remember that each player has a role to play. And be clear when choosing providers that you expect them to work together and communicate to achieve your optimal health outcome.
In football, offensive players drive the ball down the field. The defense seeks to prevent the pigskin from crossing the line.
You need at least two types of physicians to achieve healthier outcomes. One comes from conventional medical training and the other from functional medical training.
Let's talk about your defense first.
</ br>
Your Defensive Player
Primary care physicians (PCPs) are often assigned by your insurance. (I'm referring to family practice, OBGYN and internal medicine physicians.) However, you can request a change of provider at any time.
Choose a provider who understands you and what you're looking for. For example, close to 80% of seniors take supplements. If your provider does not know the importance of them, hit "next." (A recent study showed supplement takers are hospitalized 50% less than those who do not take them.)
Conventionally trained physicians are skilled at lowering blood pressure, helping decrease blood sugars, and providing antibiotics for strep throat or bronchitis. They care for you until you need a referral to other medical specialists.
They will recommend prescription medications ("a pill for an ill") to deal with your current conditions. Dietary changes will be mentioned lightly, like cutting back on saturated fats.
They have little or no training in nutrition and its importance. They see supplements as only giving you expensive urine. "Exercise more and see you in three months for a refill on your medications" is a common mantra.
But you need a PCP, especially if you have a chronic disease (such as high blood pressure or diabetes).
Unfortunately, the system is stacked against these doctors. They must see a new patient every 15 minutes in order to make it financially worth their while. They are running very hard in a race they can't win. Time limitations, phone calls from insurance companies and other interruptions consume their days. It's not their fault. It's just the way it is.
So here's what you can do to help your conventional doctor help you:
Arrive early to the appointment (15 minutes at least so your blood pressure is not elevated from hurrying to the office).
Provide a current list of medications and any allergies.
Have your top two to three questions written down for them to answer.
Take a pad of paper to take notes.
Skip the small talk. Make it business – your health business. Remember, the clock is ticking.
Your Offensive Player
A functional medicine physician is the other crucial member of your team. These doctors are also trained as conventional practitioners, but it's often the case that they left their conventional practices after years of frustration with poor results in the traditional medical system.
A functional physician seeks to get to the root cause of your illness or condition. Although the common belief is chronic conditions will never go away, these doctors seek to reverse them through diet, nutritional supplements, hormones, stress management and exercise.
You will have to pay for their expertise. Most take cash, and some take insurance. (Be sure to ask.) The cost is worth it if you consider this type of medical care as an investment in yourself. You are seeking to replenish what is deficient in your aging body.
Think of it as measuring and then refilling the tanks that have been depleted over the years. Your goal is to prevent further damage to your custom-designed body.
These appointments last 30 to 60 minutes. You'll be given advice on pitfalls and problem areas to avoid. Bring a notepad full of questions. Expect to be directed to websites and books to read and study. (After all, haven't you done your homework any other time you've tried to make an improvement in your life? Expect homework. Your health is worth it.)
Pick Your Team
Where do you find these functional, alternative, forward-thinking practitioners? Here are two resources:
American Academy of Anti-Aging Regenerative Medicine (a4m.com). Click "Directory" in the menu bar to the right, and then click "Find a Doctor" in the dropdown menu.
Institute of Functional Medicine (ifm.org). You will see "Find a Practitioner" in the menu bar to the right.
When you call your chosen doctor's office, ask if they prescribe and treat their over-50s crowd with bioidentical hormones. Then make sure they've been doing it for several years. This is critical. (I'll explain in future essays.)
As I said up top, optimal health and aging starts with building our own medical teams. If we do this, we can dramatically improve our lives and longevity.
To optimal aging,
Dr. Phil Roberts