Codebreaker Profits
Our cars can now drive themselves… but most investors are still guessing which stocks are likely to outperform. It's crazy. It explains why the average investor earns less than 5% per year on his money.
Codebreaker Profits aims to fight back. This fast-moving technical-based trading research service uses over a dozen precise metrics to track stock movements and breakouts.
Subscribers love Codebreaker Profits because it pairs a sophisticated trading algorithm with unique charting strategies.
The result? One of the most powerful – and successful – trading tools on the planet. This technology – coupled with Andy's expert analysis of real-time trading data – gives you the chance for HUGE gains.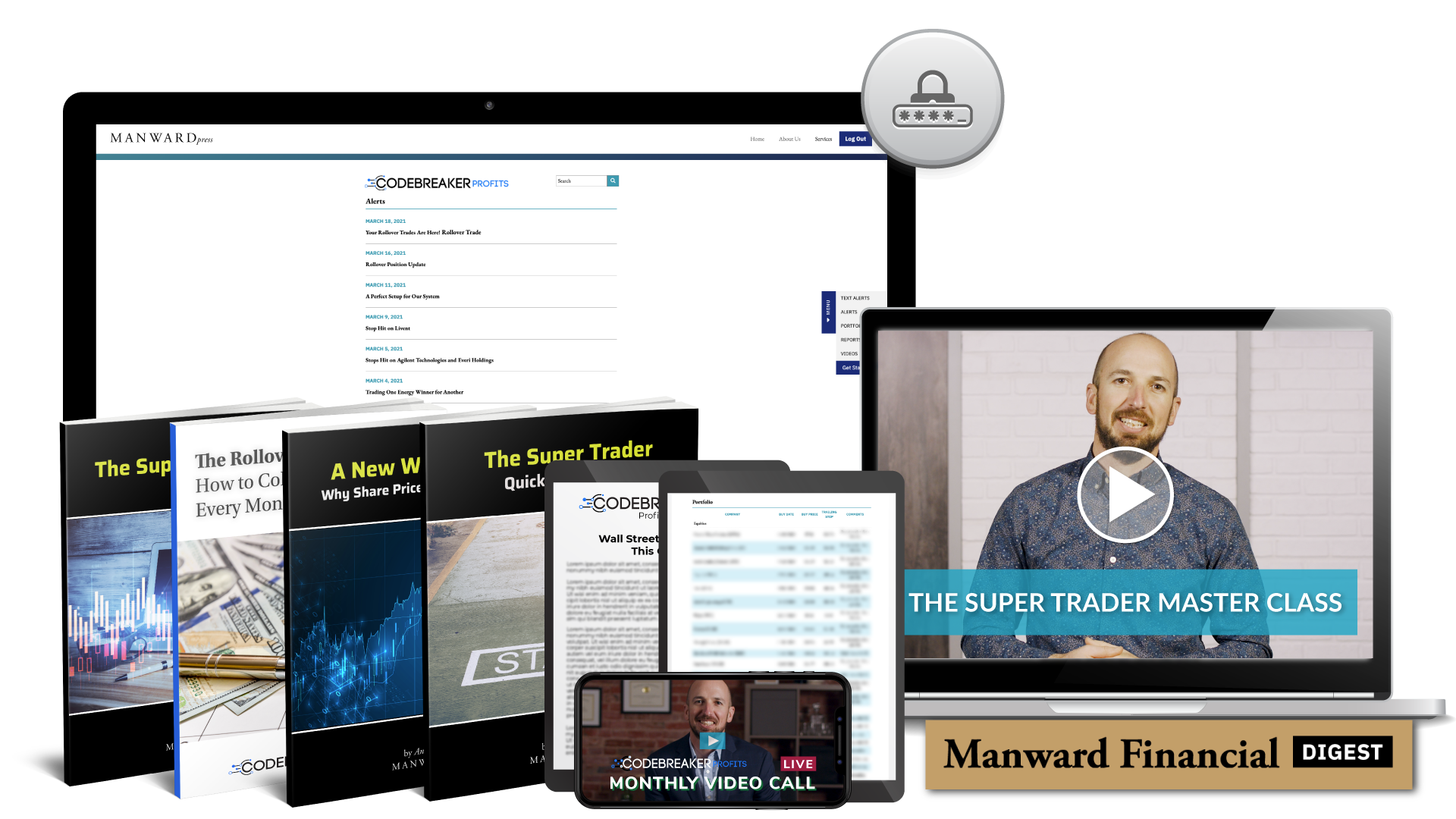 Inside Your Subscription
All Codebreaker Profits research, recommendations and detailed instructions to make the most of every trade
Weekly Research Dispatches, Exit Notices and Movement Updates
Live monthly video calls
The Super Trader Master Class (seven-part video course)
"The Super Trader Quick-Start Guide"
Special Report No. 1: "The Super Trader Bible"
Special Report No. 2: "The QVA System: How to Double Your Money SIX TIMES in Six Weeks"
Special Report No. 3: "The Rollover Cash Calendar: How to Collect up to $10,000 Every Month"
Special BONUS Report: "A New Way to Trade: Why Share Price No Longer Matters"
Complimentary subscription to the world-famous Manward Financial Digest e-letter
And much more!